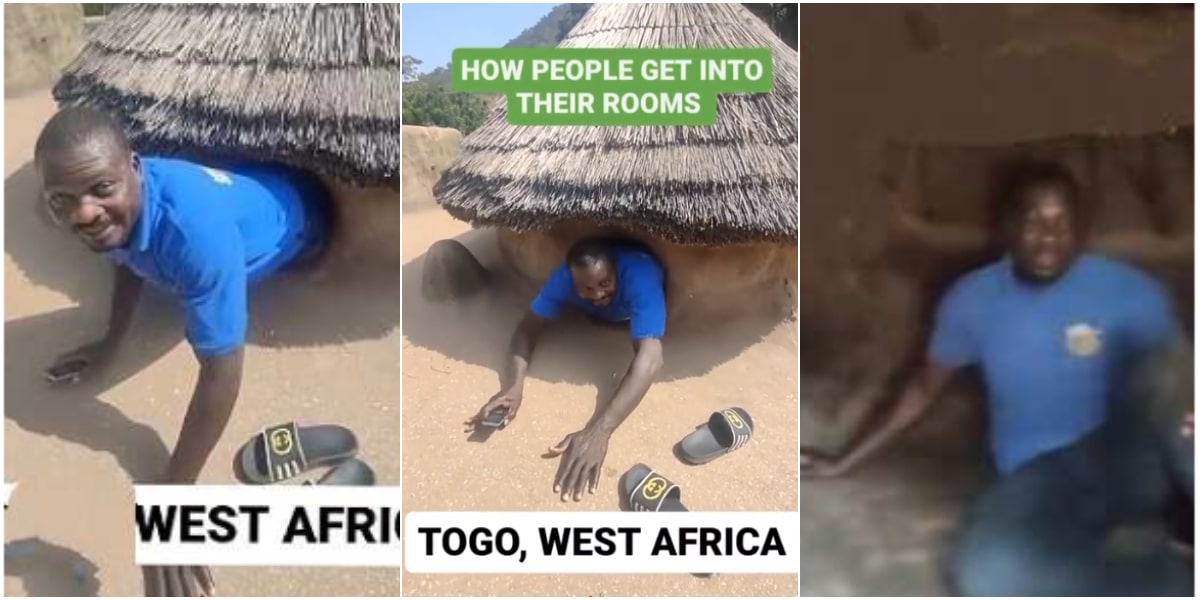 In a recent TikTok video shared by the account @panafricandaily.tv, a Togolese man has captured the attention of many viewers as he grappled with the unconventional entrance to his traditional hut.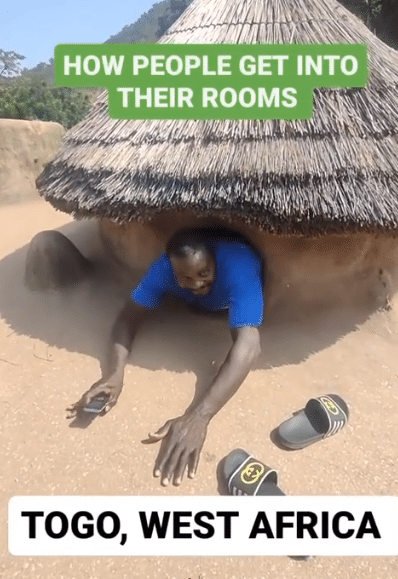 The video showcases his determined efforts to enter his living space, contorting his body to fit through the seemingly impractical opening.
The footage quickly gained traction on TikTok, attracting the gaze of netizens ho were fascinated by the distinctive architectural design of the hut and the man's unwavering determination to enter despite the physically demanding entrance.
"How people get into their rooms. Happiness is free in Africa", the video caption  read. 
Netizens Reactions…
@aronbanda590 reacted; "What about a pregnant woman can enter."
@magie reacted; "Some people just choose to suffer."
@user9805918410425 said; "What more if a snake enters that round egg."
@Collins Quadri said; "I've been to Togo, and I've never seen this before. Is it that you guys go on mission to look for the bad stuffs?"
@Katie commented: "Imagine the snake in front of the door."
@asaii asked: "Never seen this before. What if something is chasing you?"
See below;