A humorous exchange between a little girl and her mom surfaced in a viral video after she caught her using a crayon to draw beautiful lines on the house wall.
The little baby was using crayons to give the wall a new look by drawing different haphazard lines.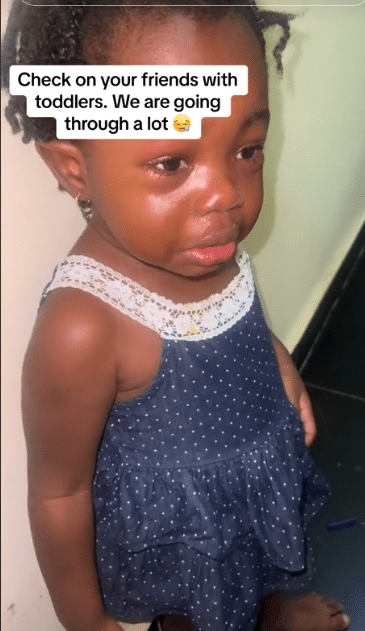 Her mom was displeased and made her use a rag to wipe it off. She had begun crying in the processes of doing the chore.
When the mom asked her whether she would draw on the wall again, the little girl, with teary eyes, declared that she would do it again.
Reactions trailed this …
Muffy wrote: "Abeg ooo her yesh is her yesh and her no is her NO 😂😂😂😂 Funny girl"
Tazeep remarked: "That was the fastest answer I've ever heard 😂😭😭"
Busari Mariam stated: "That "YESH!" sounds like a determined revenge 😅😅😅😅😅"
Chizzy penned: "Honesty above all else❤️❤️❤️I thought getting my toddler a white board would prevent this. He now stands on the board while writing on the wall. 🥺"
Kunmi wrote: "oh well, atleast she's honest 😂"
Watch video below …