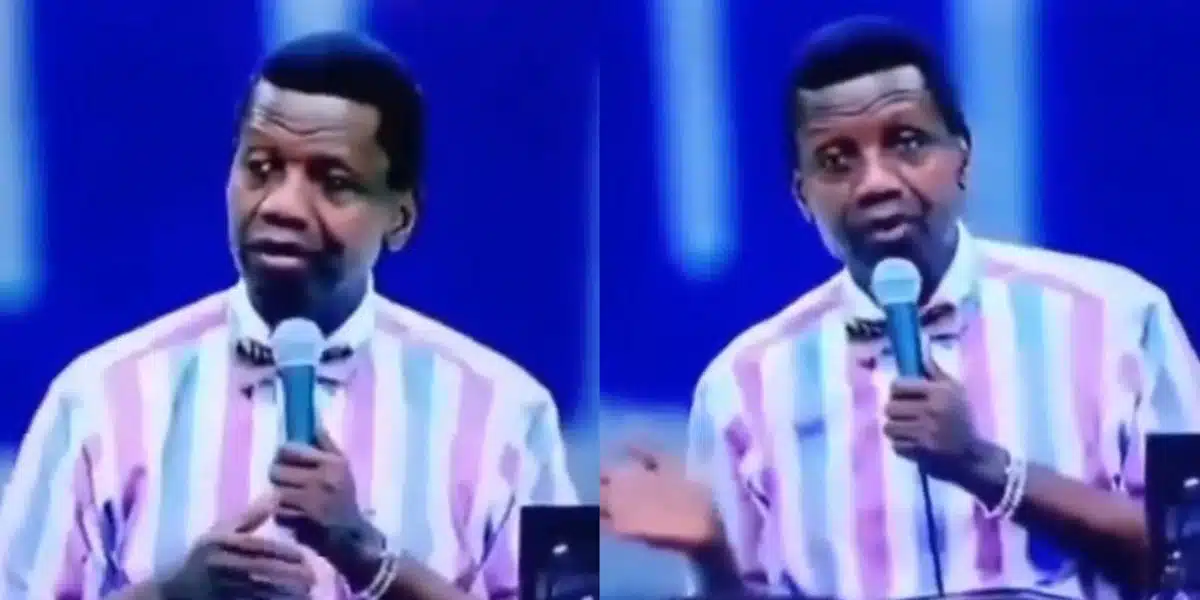 The General Overseer of the RCCG, Pastor Enoch Adeboye, is under fire after he narrated a miracle where God changed the weather for his sake in America.
Pastor Adeboye explained in the presence of his congregation how he was invited to a program in Colorado, America, and it was winter then.
The pastor expressed his severe dislike for cold and so he prayed to God go suspend winter for the period he was there.
According to him, it was January and the cold was supposed to be at the highest, but God made it summer because of him.
He revealed that the weather was changed by God for his sake to the point that all the citizens were all putting on T-shirts at a time that was supposed to be winter.
Pastor Adeboye claims that exactly two hours after he left America, all the snow that had
been hanging in the air began falling in the city of Colorado.
Many internet users have disagreed with this miracle, claiming it is false and the man of God is deceiving his followers.
See some reactions:
@Inno4Chi wrote: "I believe this is possible. This is why he should have also suspended the rise of the dollar against the Naira. It should be 1 = 1. The latter is more important than the rubbish winter story."
@_Kamor said: "Not some of yall remotely tryiny to believe this because "Moses did it". LMFAO. Say he no like cold na why. 😂😂😂. He like as Naija dey? Make he beg that hin Father for us."
@LupinIkenga reacted: "Like I said, it baffles me that people still believe this man and follow him. This man is clearly a fake man of God but yet a lot of you don't wanna admit this"
@oyin_debby agreed with the man of God: "There's a reason why it's called a Miracle. It's not supposed to make sense to everybody"
@Xperience_Snr reacted: "Lmao!!! Which kin lie be this? Dey push away the winter ❄ and brought in summer.. 🏖️ 😭🤣 all the snow that have been hanging in the air began to fall.!! 🤣"
Watch video here: