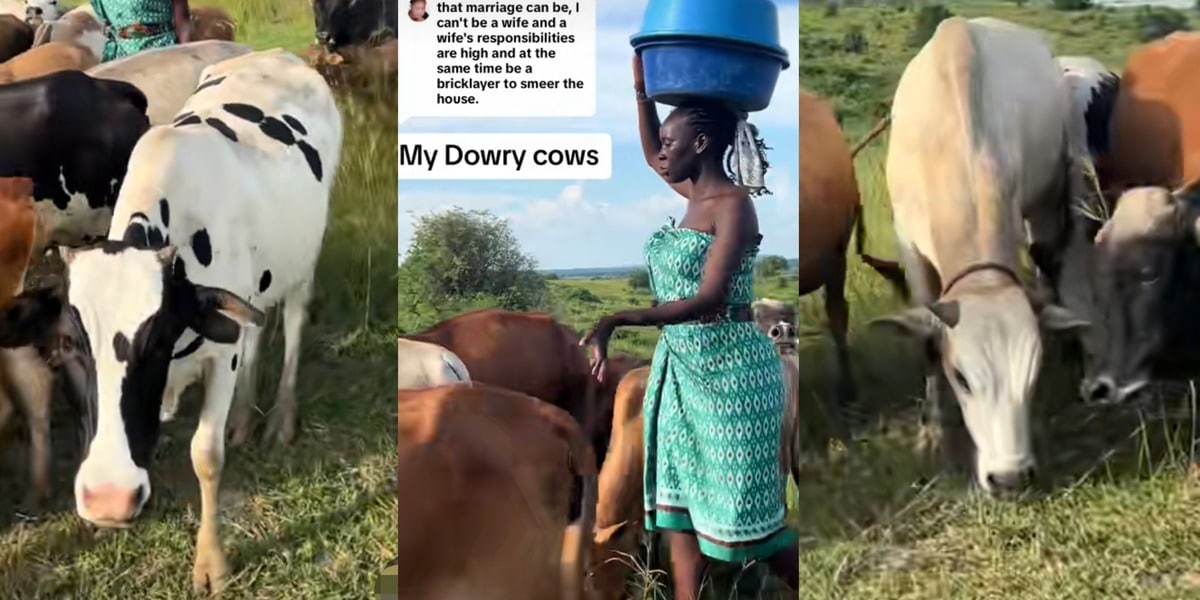 A beautiful lady has become the talk of many as she proudly showcases the numerous cows received from her future husband as payment for her bride price.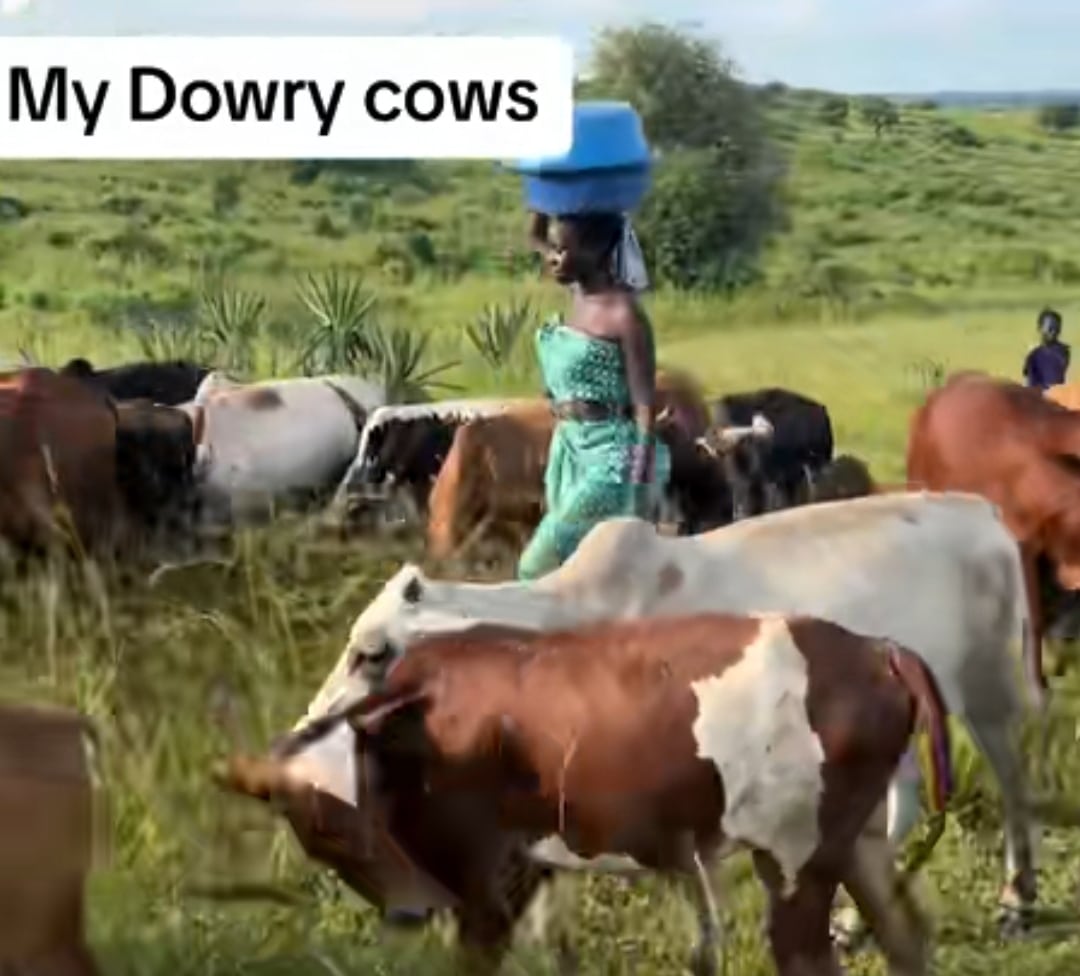 As she walks through what appears to be a grazing field, she talks passionately about the cows, emphasizing that these are part of the dowry given by her future husband and fulfill the requirements set by her family for the bride price.
Her statements have sparked discussions, with individuals flooding the comment section to share their thoughts.
see some reactions below: 
Anniebuks: "‎I cant for cows no way am a diploma holder I can buy cows for myself."
Adult@1: "‎my husband paid 3million for my dowry and I never did any of this."
Lydia Ray: "‎this is outdated and I don't think it's an achievement."
nsanjaeileen: "‎people forget we are from different cultures and value things differently. some of saying it can never be me your parents have never got even a spoon."
APO: "‎These days cows r outdated even they just pay cash n calculate the number of cows n pay it inform of money."
Josephine Kobar Yol: "The joy ur parents have when they receive ur brideprice.as a dinka woman my husband paid 150 cows."
user990884: "‎I can't Marty for dowry , I marry for my happiness."
BLACK BARBIE: "‎For me i want to get one man from ur trib so that i can also learn ….And i get many dowries get me one please."
Love_Needs_Hugs: "‎I'm not even worth a steak let alone a whole herd so let them talk and you live your best life queen."
WATCH VIDEO: