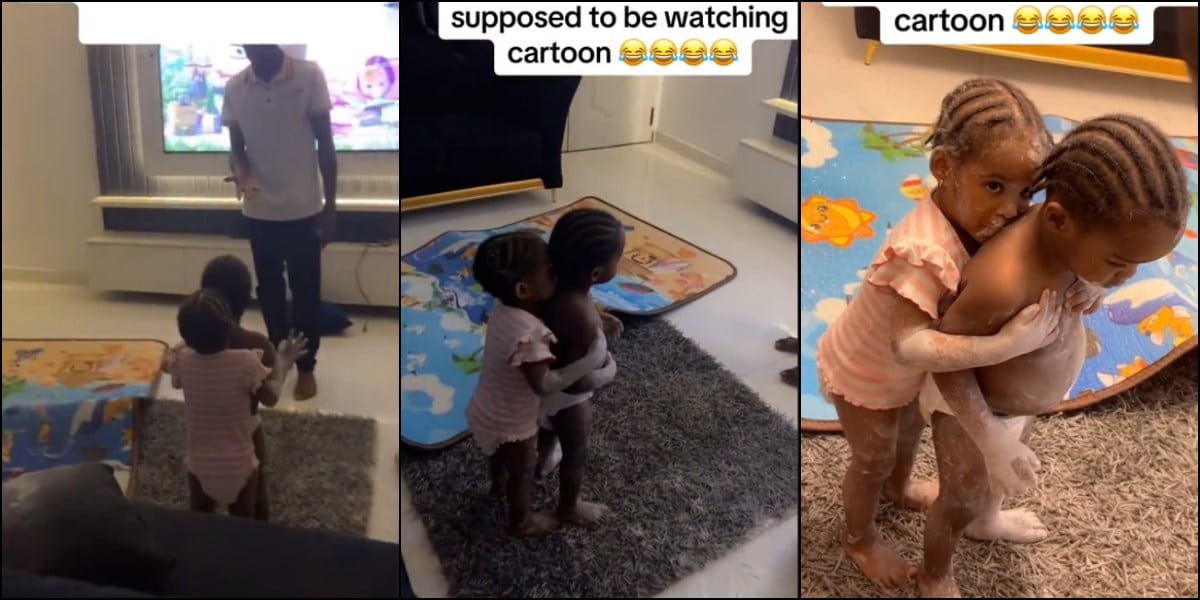 A video that has garnered attention online shows the moment a little girl hides behind her twin brother as their dad was scolding them for using powder to redesign his living room.
The fraternal twins were left to watch cartoons in the living room without supervision and they used the opportunity to give the living room a new look with powder.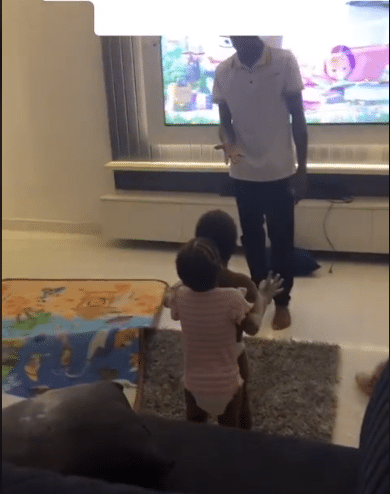 They had gotten powder from the room and used it to mess up the whole floor and their dad was displeased when he saw this.
When he began scolding them for what they had done, the little girl hid behind her twin brother to shield herself.
Judging by the way she had hidden, many people have assumed the little girl had been the brain behind the idea.
See some reactions gathered …
Ogunkoya Babajide said: "Y'all ain't giving the Dude in the front his accolades. Last time I say someone froze like that was in the movie: THE MASK"
Favour Richie remarked: "Na the sister bring the idea 😂😂no be today man start to suffer😂"
WEIGHT GAIN WITH ESSIE state: "The girl is like "if I leave am, who go protect me" 😂🤣😂😂😂🤣🤣"
Annmarie Macauley wrote: "She is like you are the man so just dae front 😂😂😂"
Watch video below …