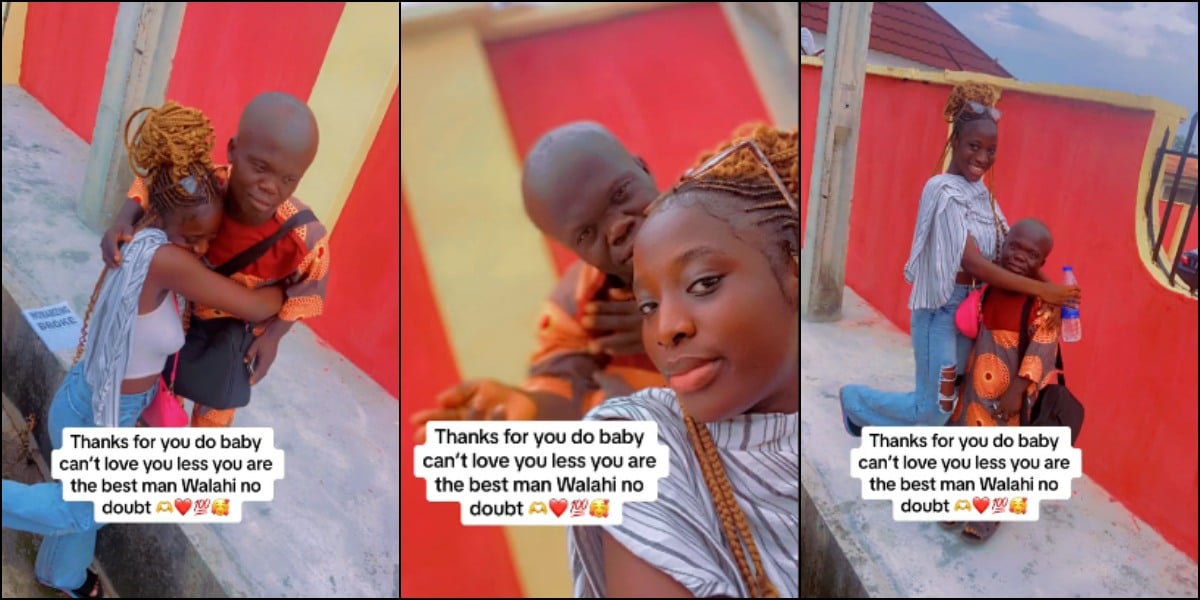 Lady leaves single Nigerians gushing with admiration and jealousy as she shows off her uniquely sized boyfriend on social media.
The infatuated Nigerian lady revealed lavished praises on her man, saying that she could not conceive of the idea of loving him less.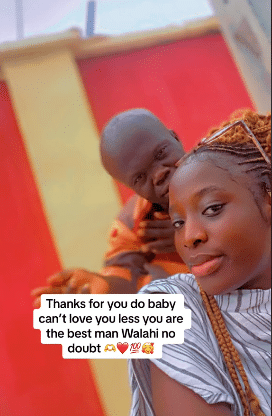 Fawning over him, she called her uniquely sized man, her 'odogwu' as she shared their loved up moment.
A caption affixed to the post read …
"Let them talk and say what they like you are still my num 1 Odogwu man."
Reactions have trailed the video …
Barbie said: "Congratulations babe Na where u find love be happy."
Adwoaaa said: "Fear living things that bleed every month of the year."
abiodun said: "Sha carry ur babe on ur shoulder."
Martha said: "Lucky you sis, You won't have any competition in your marriage,and that's real peace."
_Alajokeoge said: "You are so lucky no one go share him with you @—CARDI."
kanya said: "God bless you and your relationship. May you and your baby be filthy rich and happy life."
Fundz said: "Just call him darling or sweetie, which one be baby."
ladysomie said: "This one na peace of mind, u no go share with anybody."
Watch video below …